Michael Trevor is a staple in the Cincinnati automotive scene. He is a man who knows damn near everyone, and has quite the reputation as being one of the area's most knowledgeable luxury and exotic specialists.
Trevor is the gentleman who put me in touch with James Glickenhaus for an interview right before Glickenhaus's SCG-003 set a new world record at the Nürburgring, and was a judge at this year's Ault Park Concourse d'Elegance. But Trevor doesn't just surround himself with the world's most expensive and gorgeous cars because he wants to — he does it because he has chosen to confront their ugly sides in the hopes of making them beautiful once more.
With almost two decades of experience, Trevor has fashioned himself into one of America's most sought-out premier auto detailers. In that time, he has been tasked with detailing some of the most opulent and over-the-top cars available to the American market, and in return he has created quite the name for himself.
With an ever-growing clientele list that spreads from Florida to the farthest Eastern seaboard, Trevor never finds himself short on work, and clients will find that he usually has quite the wait list, since such an attention to detail requires both time and patience.
Trevor offers a wide range of detailing services, and does not shy away from tougher jobs like paint and carbon fiber finish correction, wet sanding, or reconditioning. Applying hydrophobic layers and scratch-resistant protective coatings are staples in his everyday business, and interior shampooing sits right alongside leather cleaning, conditioning, and repair.
Using the latest tools and techniques also helps give Trevor the upper hand as he continues to offer his clients the most thorough and professional detailing services money can buy.
So with beautiful driving weather blanketing the American landscape, I opted to reach out to Trevor in the hopes of seeing if he had any tips on how the rest of us might be able to do away with all of the road grime, salt, and scratches that winter leaves in its wake.
There are many different ways of cleaning one's car, and Trevor has graciously taken the time to show us how to do it properly so that we don't damage our vehicles in the process. So here are a few of his favorite quick tips so that the next time it is time to clean your car, you will be able to save time because you already know everything.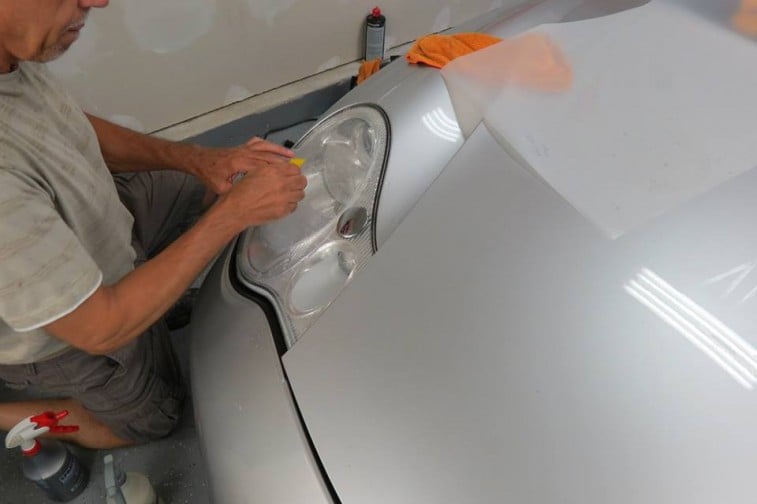 1. Why should I detail, and how often?
Detailing really is the first line of defense when it comes to protecting one's car from the elements. Without regular cleaning, conditioning, and treatment, a car's interior and exterior are prone to discoloration, marring, cracking, and peeling courtesy of UV damage, road debris, and every other manner of imaginable contaminant.
How often a car needs to be detailed is dependent primarily upon how often the vehicle is driven, the type of extreme driving conditions it sees (snow, hail, sandstorms, etc.), and if it spends long periods of time sitting in the sun.
Michael recommends a weekly wash to keep pollen and dirt from embedding itself in the clear coat, and a monthly wash and wax to ensure the shell of the car remains covered with a shiny shield. Sealants and coatings, on the other hand, are a procedure that is best left to the pros, and should be attended to every one to two years depending on the kind of driving the car is used for.